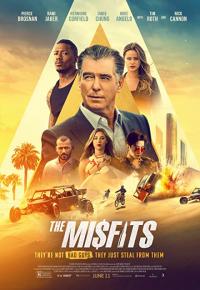 Runtime:

1:34

Genre:

Action

Opening:

29 July 2021

Starring:

Pierce Brosnan, Jamie Chung, Tim Roth
A band of modern-day Robin Hoods recruits a renowned thief to help steal millions in gold bars stashed underneath one of the world's most secure prisons.

All cinema patrons must adhere to the Hervey Bay Boat Club's entry requirements. Click here for details.