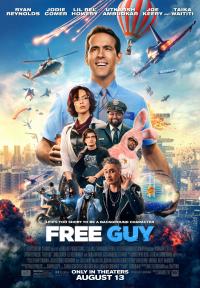 Genre:

Action

Opening:

26 Aug 2021

Starring:

Ryan Reynolds, Jodie Comer, Taika Waititi
A bank teller called Guy realises he is a background character in an open world video game called Free City that will soon go offline.

All cinema patrons must adhere to the Hervey Bay Boat Club's entry requirements. Click here for details.